The scorching sun bears down on me as I walk down the street towards a stall. The lady operating the stall is carefully arranging stacks of tomatoes on the stall table before her. She deliberately picks the best-looking tomatoes, wipes them clean, and adds them to the existing piles on her table. Unlike many stalls in the area, hers does not have a shed, and the full might of the blazing sun strikes her and the baby she is carrying on her back. Still, she continues with her task, seemingly oblivious to the heat.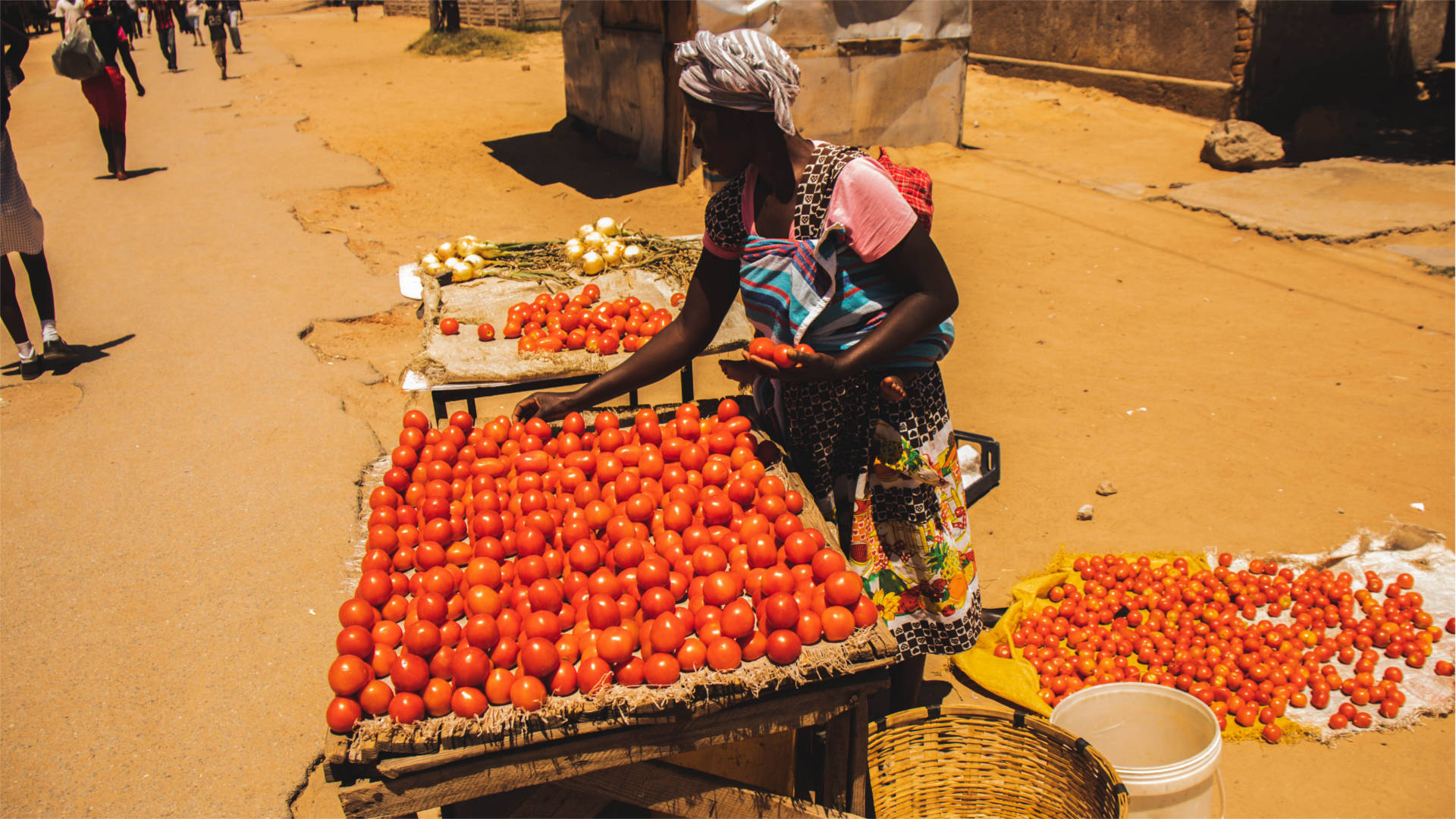 World, meet Mai Munashe, a woman who has been vending for the greater part of her adult life.


Her life story is one that is common among her peers in the country, one that is filled with unmet expectations and dashed hopes. "I started vending in 2003, but I stopped when I got married. I started selling fresh produce again in 2013 as the economy was tough, and I decided to assist my husband with the financial needs of our family," Mai Munashe says, as she begins narrating her life story. Her husband worked in South Africa between 2011-2018, a job he quit due to wage disagreements with his employer. He got a lump sum payment of some of the wages that were owed to him, money which he used to purchase a minibus that plies the Harare-Chitungwiza route. Still, the profits from the minibus are not enough for Mai Munashe's family due to the rising cost of fuel and maintenance of the minibus.
"Things have become really expensive, and we can barely afford to get by,'' she says. Mai Munashe says that her daily profits range between 40-60 RTGS* (USD 2.10 - 3.15 at the time of writing) per day, depending on the range of produce on her stall on a particular day. To put her earnings into perspective, they cover transport for her two older children to go to school and back (10 RTGS each)*, a loaf of bread (10 RTGS)*, and her transport to go hoard more produce the next morning.


According to the Zimbabwe National Statistics Agency, the Total Consumption Poverty Line (TCLP) stood at RTGS 837.00 in March this year. Since then, inflation has further eroded the bond note, and the TCLP has likely gone up significantly.

Her voice shakes as she narrates how she wakes up at 3 am on most days to iron her children's uniforms and prepare the food that the whole family will eat through the next day as electricity is usually only available between 10 pm and 5 am. After she is done with these tasks, Mai Munashe leaves the house just before 5 am and catches public transport to the area from which she gets the fresh produce she sells.

With a family of three children, Munashe, who is doing her form 2, Tapiwa, who is in grade 1, and Coleus, who is a year and a half old, Mai Munashe has to ensure that she makes some profit daily to sustain their livelihood. When Munashe comes from school in the afternoon, she passes through her mother's stall and takes Tapiwa and Coleus home with her. Through the afternoon and greater part of the evening, the young girl tends to her siblings while her parents try to make ends meet in their respective industries.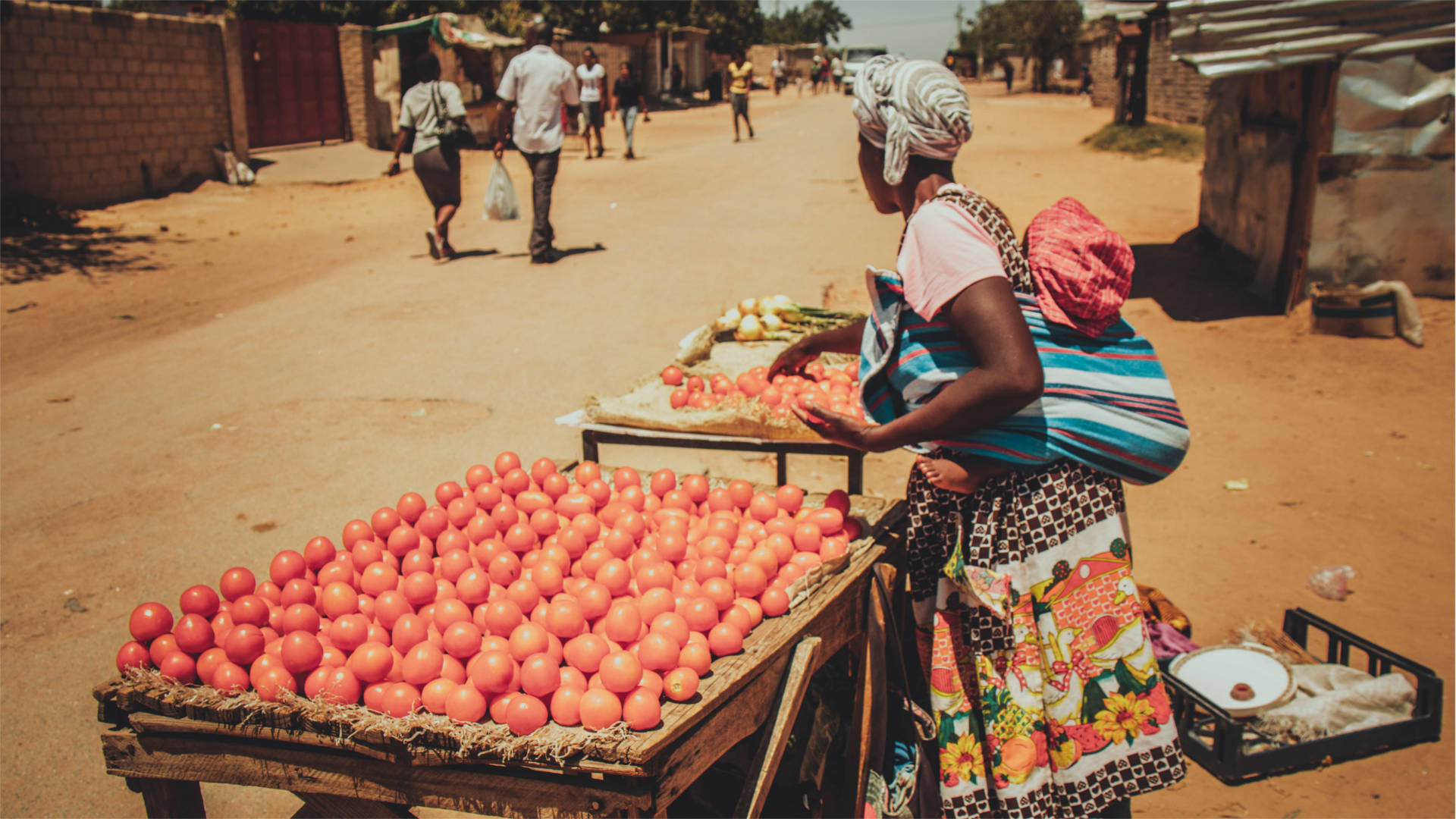 Mai Munashe says that she has formed relationships with the people who stay in the houses close to where she sells her produce from. Through these relationships, she has been permitted to use the toilets in these people's homes during the day, as her own house is not close enough. One of the families that have opened their home to her has a pit latrine (consists of a deep hole dug in the ground in which the waste collects until the hole fills up and is then covered by soil. Unlike modern-day pit latrines that have a toilet seat, this one has an opening in the ground. In a community that relies on boreholes and wells for water, these toilets pose a health risk). Mai Munashe says it is better to use the pit latrine because water is scarce, and she can use the pit latrine without water.
Meters away from Mai Munashe's stall is Chigovanyika Open Hardware, a marketplace originally designed for typical hardware products, but is now home to other items such as car parts. A middle-aged woman (she refused to be named so we shall refer to her as Amai) stands behind her stall in the fenced market, talking to a young girl who turns out to be her daughter. Our conversation reveals that she has been selling her wares at this market since 2008. Her customers can find car parts, new and used, and plumbing material at her stall.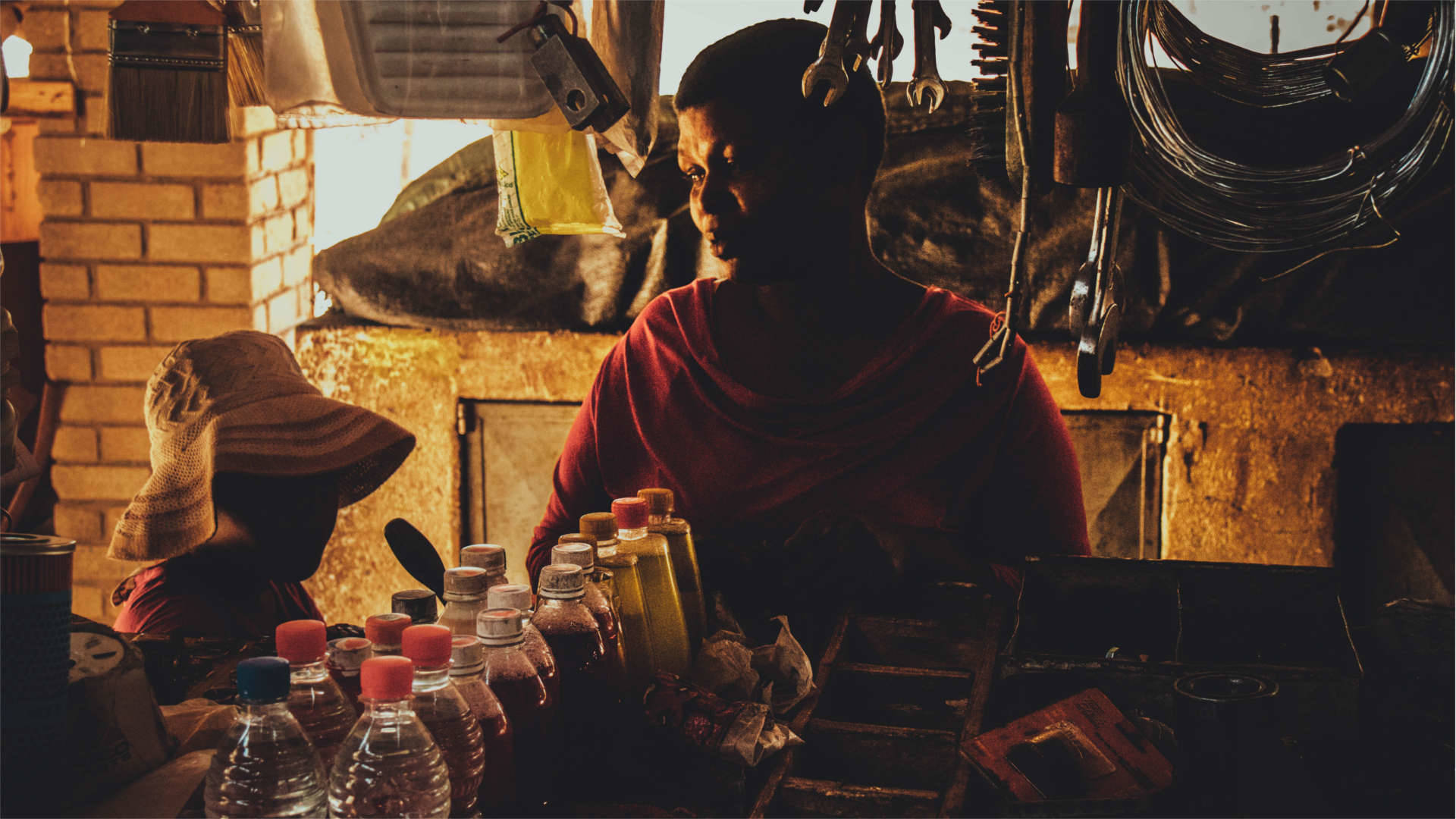 "We've had economic challenges before, but this phase has been especially tough because the cost of living rises daily, and I have a large number of dependents," Amai says. The products she's selling come from suppliers in Harare, who travel to South Africa and buy the stock. These suppliers charge a premium for the products, and this affects the profits that people like Amai can make from the products they sell. "If I could, I would go directly to South Africa myself, but the situation at the passport office means that I can't do that." Not only does not having a passport affect her business, but it also means that she is not able to go and buy some of the things she needs in her household, which are cheaper in the neighboring country.
Amai has nine dependents who live under her roof, including her ninety-two-year-old mother. Among her children, one is attending a local teacher's college, one is due to write her O'level exams, and one recently completed her grade 7 exams. "We cannot aspire for our children to attain the highest levels of education anymore because we cannot afford to send them to places such as UZ (University of Zimbabwe). We have to make them settle for places we can afford, such as a teachers' college. Even the one that recently completed her grade 7, I have to send her to a low-end high school because I cannot afford the top schools," Amai says.

There are some women who live in Chitungwiza who have to travel to Harare CBD to vend. Most of these women sell fresh produce, and they go to Harare because they can sell their wares at a higher price than they can in Chitungwiza. The CBD also has more traffic, which could translate to more sales. Authorities in the city have been actively working towards removing vendors from the sidewalks of Harare, violently so in most cases. These women, who spend the greater part of their days sitting on the sidewalks with their produce, risk exposure to the violent clashes that occur many times. Many of these women have their small children with them as they do their work, and this puts the children at high risk if any form of violence occurs.
Women and children are recognized as vulnerable members of society due to them being susceptible to falling victim to poverty and social exclusion. In times of economic struggles, such as is the case in Zimbabwe currently, women are usually affected the most. Mai Munashe and Amai are examples of women in the town of Chitungwiza that are bearing the brunt of the country's economic situation. The conditions and social obstacles that these women have to maneuver daily make their lives difficult beyond what the words I write can describe. These are the lives of the women of Chitungwiza. Tough. Taxing. Hopeless. Destroyed.
* denotes amounts stated by the interviewee and prices of the products on the day of the interview. These prices are likely to have gone up due to inflation and the subsequent rise in the prices of most goods.