Women line up outside a school waiting for the school children to go on break, reach their lunchtime, and for the students to be dismissed for the day, so they can sell snacks to them. Vending has become a major source of income for Chitungwiza residents, with the majority of vendors in the town being women.


As a result, women are widely considered to be the backbone of the town's economy. Despite harsh weather conditions on some days, the women are not deterred and they remain at their posts until the day is over. The goal is to sell as much as they can and make as much daily profit as possible. Competition is stiff, evident by how the vendors sell almost the same products as the next. The school is not just a place of business for them, but a place where they can engage in social interaction.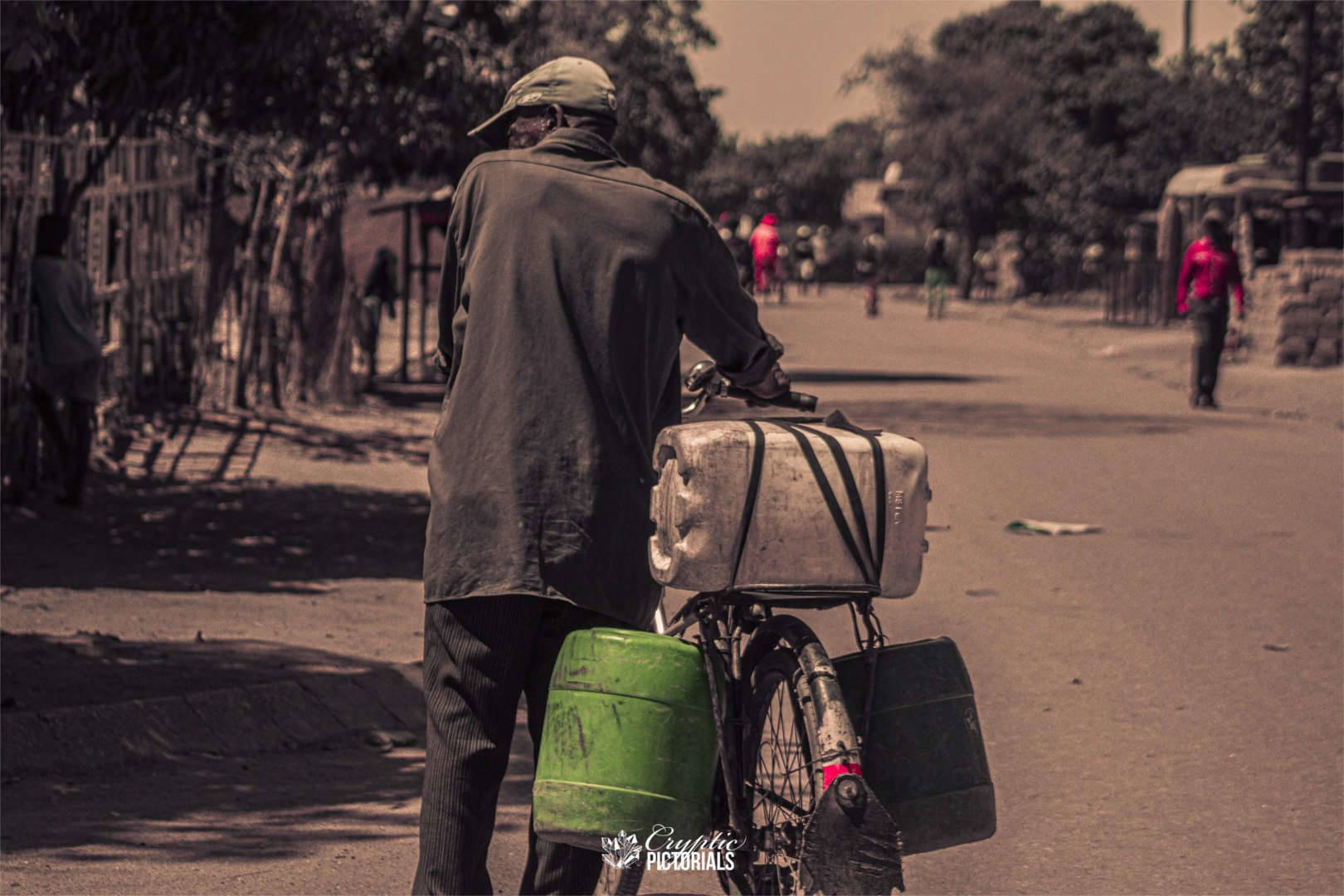 This man carries 75 litres of water on a bicycle, which he says is enough for just one day. Some men have decided to step in and ease the burden of looking for and fetching water, one that is usually carried by women and children. Being resourceful has become second nature as they use different modes of transport to carry heavy loads of the precious liquid.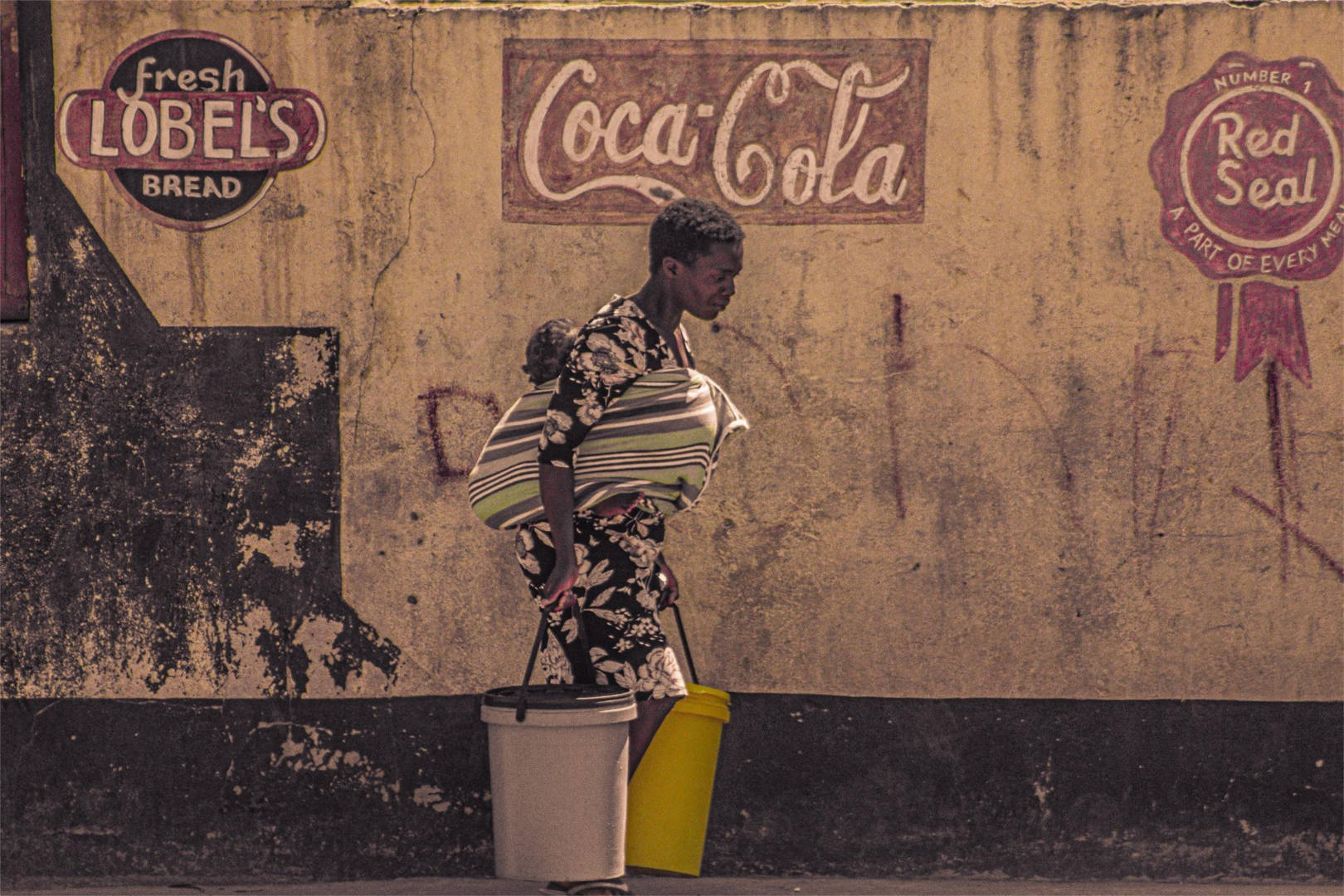 This woman carries 40 litres of water per trip, with her child strapped to her back. Research by Digital Spaces Lab shows that women and children are the most affected by the lack of water supply in most communities, and such is the case in Chitungwiza. Significant parts of their days are spent waiting in queues to fetch water, and unlike men who sometimes use bicycles, wheelbarrows, and carts to carry water back home, women mostly carry containers using their hands. The average water container has a volume of 20 litres. Women are heavily burdened by this system, while young children only know life at the borehole.

Here, we see water spilling out of the head flange as it has been unserviced for a while. Residents in Chitungwiza have been complaining about committees that were set up to oversee and control operations at the borehole. People in these committees ask them to make contributions of $1 bond per individual. However, the committees say the money is not enough for the boreholes' servicing and upkeep. The overspilling water is not left to go to waste, but it is collected at the end of a passage-way and collected for use in toilets.
A young woman walks to the handle of the borehole. What lies ahead is an agonising process of pumping out water manually until the 5 authorised buckets are all full. Most of these young ladies are still in school or college, and sometimes have to miss classes in order to get hold of the precious liquid. Cases of rape while young ladies wait in queues during late hours have been reported in some parts of Chitungwiza. The cases prompted borehole committees to introduce 'safe' operating hours so as to avoid these incidents.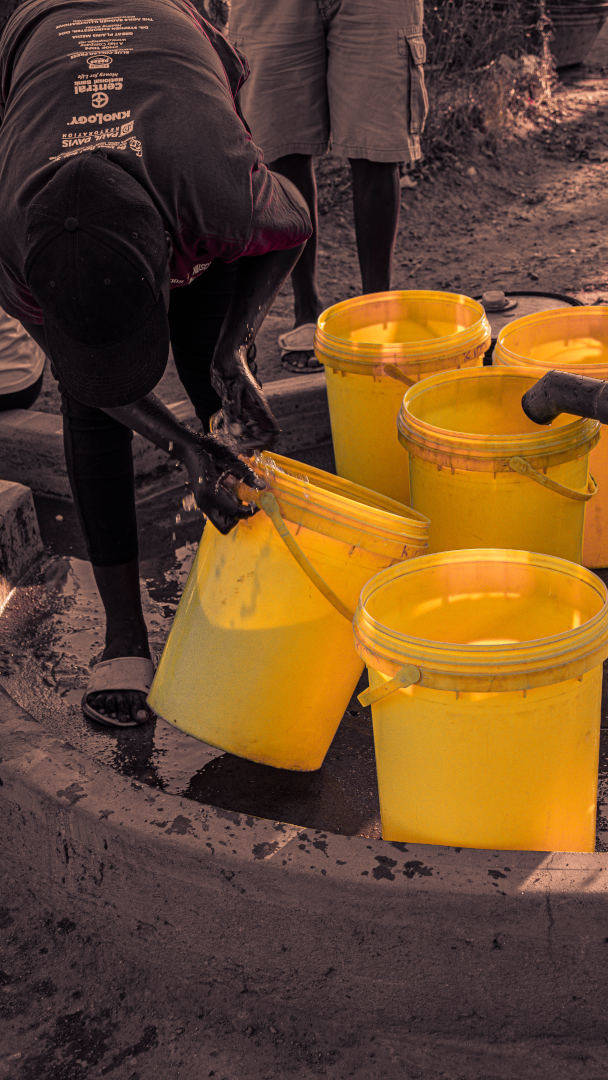 Washing yellow buckets

Each bucket in the queue represents one household, and each household is allowed 5 buckets. The regulation of 5 buckets per household has helped maintain order and sanity at some water points in the town. At this particular borehole, closing time for operations is 10 pm and it opens at 3 am, while preference during this period is given to the sick and elderly.
A woman washes her buckets before filling them with water. Hygiene is of importance to the people of Chitungwiza. In 2008 the first outbreak of Cholera was recorded in Chitungwiza, prompting the residents to exercise caution on issues to do with hygiene. The five bucket concept is visible in the picture as the woman lines all of her yellow buckets.
The woman is fetching water from the source that collects water spilling from the borehole and water that flows after people wash their buckets. Elderly women and men have not been left behind in the effort to find water. It has to be a collective effort to find water for the household which will last for at least two days.
Grandmother and Child

Although the elderly and the sick have the privilege of not waiting in queues, they have not been spared from the crisis. This woman and her grandchild bring small containers that they can hold and wait for others to help them fill their containers seeing as they cannot pump water from the borehole.
Woman washing dishes

Two women put water to use by washing dishes and the other brushes her teeth. Water is being used sparingly since five buckets have to last more than a day. At times, one bucket is enough to do some laundry, and the dirty water is used to flush toilets. Some women have confirmed that a 20 litre bucket is enough for the whole family to use for bathing, while some days they even skip a bath.
Boy Plays near Sewerage/ Share with raw sewerage picture

A boy is playing near sewage coming from a burst pipe outside their house. The water crisis is not just limited to shortages, but it spills over to sewage issues. When sewerage bursts and its contents spill over to households, it becomes a health hazard. Councils have not offered enough help to the community, leaving the toxic waste unattended to for months. Children are at a higher risk of catching diseases as they play with or close to the contaminated water.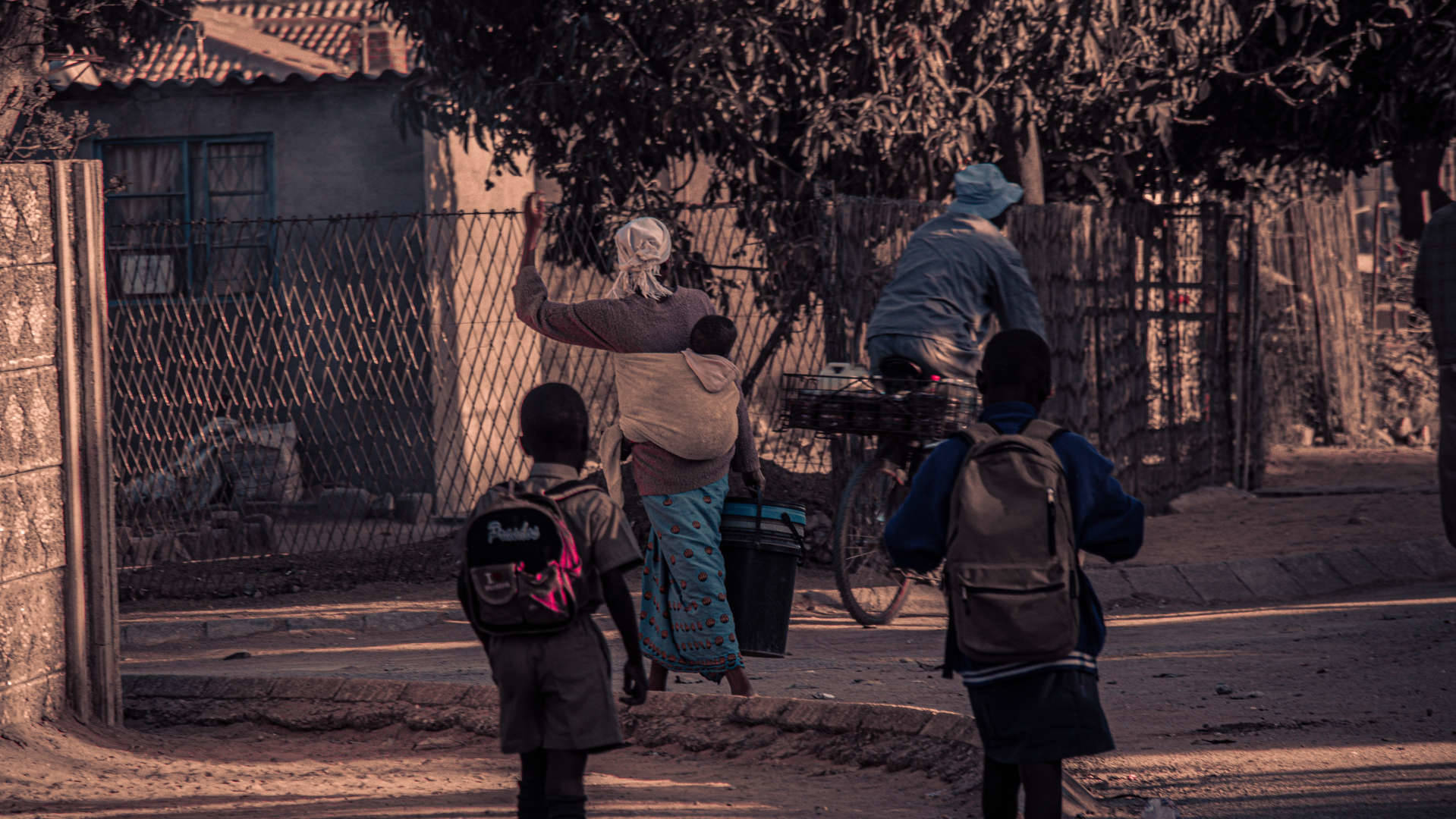 Woman and man on bicycle
A man and woman cross paths as the man is coming from fetching water and the woman heads to the source. Although some men find ways to transport their water, most women have to carry their containers in their hands and walk with them. Some children have to endure life at the borehole as women cannot leave them behind. With buckets on their hands and children on their backs, the crisis has weighed down on women.
Unprotected Well

The well is only covered by a tent. It is not safe to fetch water from the well as there are no safety measures in place, putting anybody who might not know that it is there in danger. Most people have to improvise, and do what they can to provide water for their families and the community. However, the process of digging up a well is expensive, and most people can afford to only dig for water, leaving the building of the well for another day.
Young Man and 2 buckets

A young man carries 2 buckets of water on either hands after a long day at the water source.
Active Well

With most wells and boreholes drying up after being overused and due to the current drought, an active well is a treasure. This well still holds water, evident by the green vegetation around it. It is a personal well that cannot be used by everybody. Most people have to ask for permission from the owners before they can fetch water. The council announced that due to the excessive digging up of wells, the water table has been affected and they placed a ban on the digging of new wells. Unfortunately for some home-owners, sinking wells wrongly, have resulted in sewer waste filling up their wells.
Brick laying (2 images)

Water shortages have affected people with businesses that rely on water such as brick laying. This boy has resorted to using water from the sewerage to make his bricks. His place of work is nowhere near a proper water source. Before the crisis, they used to work with a hose, and now, the closest 'water' source they have is the sewerage.